An original game to train and practice to lead?  –  Une façon original d'apprendre à grimper en tête
With "the game" it's possible, for very young children, to train indoor without the fear of the heights. Volodia is training in our climbing gym (lots of mattress on the floor). He's doing a traverse 1.5 meter above the mattresses.  He is playing to clip quickdraws with his full climbing equipment.
Il y a de nombreux moyens de s'entraîner sans se faire peur, notamment par le jeu qui permet de décomposer les séquences pour clipper la corde. Ici les dégaines sont en place. Volodia (5 ans 1/2) se prend au jeu de traverser à 1,5 m du sol (au-dessus de matelas) avec son équipement au grand complet. Il joue à clipper le plus de dégaines possible.
If you want to improve your skills as the young Volodia, this technical book will help you how to climb. Mountain Essentials – An Introduction to sport Climbing is the perfect partner and teacher for thoses who excpect modern advices.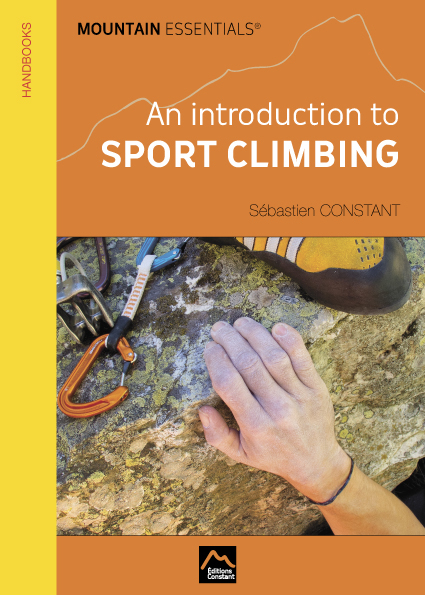 Le manuel Mountain Essentials – Escalade mode d'emploi est l'ouvrage de base avec des conseils très pratiques et des cas concrets, un ouvrage idéal pour faire ses premières armes en falaise, en salle ou en bloc.
Many thanks to: BOREAL, PETZL, Pays des Ecrins for their support.